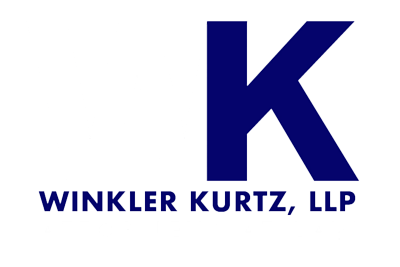 new tax laws effecting divorce - long island divorce lawyers
In December of 2017, President Donald J. Trump signed into law the Tax Cuts and Jobs Acts. Along with this piece of legislation, went the passing of a tax code which will eliminate tax deductions for individuals who pay alimony. The new law goes into effect beginning on January 1st, 2019. For any couple divorcing on or after the January 1st 2019 date, the payer will no longer be able to deduct alimony from their tax returns. Continue reading to find out how will this impact divorcing couples:
For over 75 years, the payer of alimony had the ability to deduct that alimony from their tax returns. In addition, the payee paid income tax on the amount of alimony received. That will change as of January 1st, 2019 where payers will not be able to deduct the alimony and the payee will not have to pay taxes on same. While divorce is difficult enough in its current state when it comes to financial issues, this new tax law makes it even more daunting. Here are some of the potential financial implications of the new law:
The Financial Impact
Previously, offering the benefit of a tax deduction for the payer provided more legroom for bargaining in this area. For example, a husband may have been more inclined to agree to higher alimony due to the ability to claim it as a deduction on his taxes. With this new law, the payer will more than likely be inclined to fight harder when it comes to alimony.
There is also a potential impact for women who earn less than men. If men are still the higher wage earners and the ones who need to pay alimony, this will make negotiations more difficult. This has the potential to negatively impact women and the children who reside with them full time.
According to a Press Release from the Bureau of Labor and Statistics released on January 17, 2018:
USUAL WEEKLY EARNINGS OF WAGE AND SALARY WORKERS FOURTH QUARTER 2017
"Highlights from the fourth-quarter data:
• Median weekly earnings of full-time workers were $857 in the fourth quarter of 2017. Women had median weekly earnings of $769, or 81.3 percent of the $946 median for men. (See table 2.) • The women's-to-men's earnings ratio varied by race and ethnicity. White women earned 80.5 percent as much as their male counterparts, compared with Black women (96.0 percent), Asian women (72.3 percent), and Hispanic women (88.4 percent). (See table 2.)"
For the rest of the Press Release, click HERE.
Additionally, the systems and processes in place to calculate alimony may prove ineffective. Currently, a higher percentage of men pay alimony; without the benefit of the tax break, men can argue to minimize those payments. It seems women will be the most negatively impacted since they will be in the firing line to receive less.
Divorce Rates
According to an article in "The Daily News" couples marrying in their mid-30s divorce at a higher rate than younger people. That may change this year with the implementation of the new tax law. Couples contemplating divorce may not want to wait. There may be a mad rush to the finish line for couples of all ages to divorce before that January 1st, 2019 date.
The Incentive
It is difficult enough to maintain the expenses of raising a family with two incomes not to mention the negative impact divorcing can have on a couple's finances. Some may view divorcing sooner rather than later as an incentive due to the new tax law plan. For those close to settlement, the looming deadline of January 1st, 2019 might be all the incentive they need to speed the process up.
If you are considering divorcing and need assistance understanding the new tax laws and its implications, contact one of our expert Long Island Divorce Law Attorneys to schedule a consultation.
​