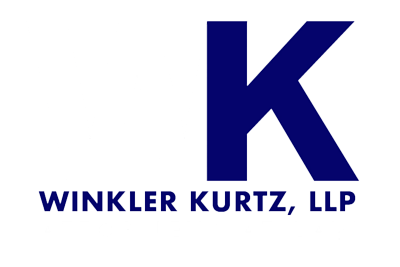 financial disclosure in divorce - what you need to know
If you are contemplating a separation or divorce, there are many factors which come into play. You must be prepared to discuss every aspect of divorce or separation from custody to marital assets. The areas of child support and financial disclosure can be among the most arduous to resolve. These are the areas which hit home the hardest.
Here's what you need to know when it comes to the area of financial disclosure in divorce:
Financial Disclosure in Divorce, New York
In New York, property is distributed equitably. While equitably doesn't always translate into equally, it does mean that it is distributed fairly. There are many factors involved in equitable distribution such as; what each partner owned prior to the marriage, what each contributed during the marriage, and what each may need to move forward. Full Financial Disclosure is necessary.
What is Financial Disclosure? Financial Disclosure is the process by which both parties fully disclose their financial holdings in order for the courts to properly examine and distribute them. It is necessary for both parties to provide sworn financial statements with appropriate documentation attached.
Net Statement of Worth
Both husband and wife must provide a Statement of Net Worth in order to disclose their individual financial status. A Net Statement of Worth will have many factors included on it. Here is a sampling of just a few:
Date and duration of marriage
Expenses of daily living
Age of children
Income
Real estate
Jewelry
Stocks, bonds, IRAs
Life insurance policies
Residual income
Rental income
Loans
Credit card debt
For some couples, it may be necessary for an experienced divorce attorney to perform a discovery action in order to uncover any hidden assets, suspicious transactions or unreported income.
Documentation
Gathering as much documentation and information as quickly as possible may help expedite the process; here are some of the documents you may need:
Tax returns
Bank account statements
Investment statements
Mortgage statements
Student loan statements
Rental income receipts
Stock, bonds, annuity statements
Pensions, IRAs 401(k) documentation
Monthly expense accounts
Car loans
Appraisals of fine art, jewelry and household furnishings
Medical bills
Degrees earned
Licenses and Certifications
Full Disclosure, Discovery, Determination
Once a full disclosure and discovery is complete, a determination is necessary to discern whether or not the assets and debts are separate or marital. Once those determinations are made, there is a value base assigned to each asset. This is one of the most intricate forms of debate in a divorce case, as it is sometimes difficult to discern values attached to certain assets. Some such examples could be an individual business, an investment, or a rental property where the income generated is not always consistent.
This is why it is of the utmost importance to secure your financial future with the aid of a detailed, diligent, and experienced team of legal counsel.
When it comes to finances, what you do now will have an impact on the rest of your life. Contact the expert team of Long Island Divorce Lawyers at Winkler Kurtz, LLP to find out how we can best serve you and your future.
​