Above all, we strive to obtain the best possible result so that you will be among our ever-growing list of satisfied clients.
Check Out Our
DIVORCE LAW BLOG
Personal Representation.
PROVEN RESULTS.
Let Us Put Over 25 Years Experience
to work for you.
PERSONAL REPRESENTATION.
PROVEN RESULTS.
PERSONAL REPRESENTATION.
PROVEN RESULTS.
In 1987, Jim Winkler, Sandy Kurtz and Rich Winkler established the law firm of Winkler, Kurtz & Winkler, LLP in Port Jefferson Station, New York. These three young men brought together into one firm their shared expertise in the areas of personal injury law and family law. From the start "Winkler Kurtz" has been devoted to helping Long Islanders normalize their lives after a tragic accident or the loss of a marriage. Today we have seven attorneys each of whom has developed expertise and a commitment to one field of law.
In 2005, Winkler Kurtz expanded the firm to help our clients plan for terminal illness and death. Our Estates,Wills and Trusts department developed because our existing client's needed these services. Unfortunately, serious accidents often result in death or disability requiring estate administration, probate or complex estate planning. Divorce always requires a new estate plan to protect children or to satisfy requirements of a marital settlement agreement. Today we offer estate planning, administration and probate to everyone and do not charge for an initial consultation.
Thankfully, Winkler Kurtz did not develop its exemplary reputation from advertising or tacky jingles. We grew our practice "one satisfied client at a time." We are proud that our past clients, members of the judiciary and other lawyers refer their friends and family members to our firm. We provide personal representation to our clients. We promise to be responsive; to communicate regularly; to be truthful and direct.
SERVING NASSAU AND SUFFOLK COUNTY SINCE 1987.
LET US PUT OVER 25 YEARS OF EXPERIENCE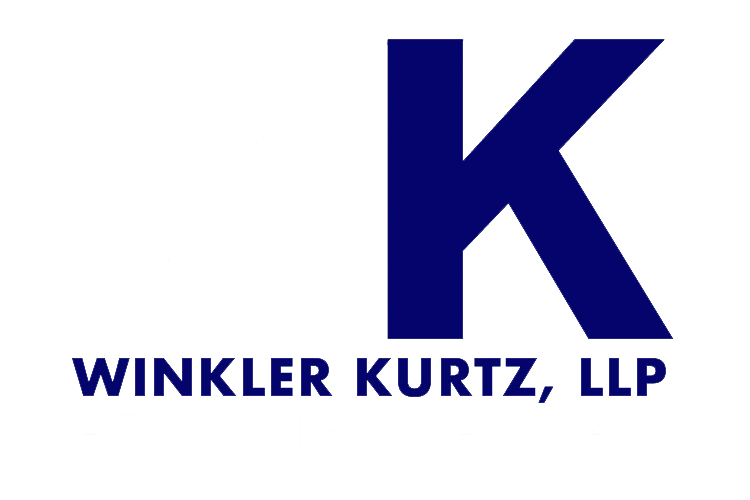 Call to Schedule a Consultation.
Recent Divorce Trends - Long Island Divorce Lawyers
According to the American Psychological Association, nearly half of all marriages end in divorce; subsequent marriage divorce rates are even higher. While divorce is never an easy part of life, certain aspects of divorce have changed with new trends being observed. Here are some trending topics around the subject of divorce:Grey DivorceA new trend labeled "Grey Divorce" , a trend in which couples over 50 are getting divorced, is on the rise. There are thought to be many factors contributing to older couples divorcing. Mid-life couples may be more likely to divorce after staying together long enough for their children to emancipate. Divorce may have been unheard of in prior generations, yet it is more socially acceptable today. Additionally, there are a vast number of older couples, also known as the "baby boomer" generation. The numbers themselves may be high enough to contribute to a higher rate of older couples divorcing.Women initiating divorce A majority of divorces are initiated by women. Women being more independent in the form of education and career may be contributing factors for women initiating divorce proceedings. Social status may be another contributing factor. Whereas a generation ago divorce was frowned upon, women today are not looked down upon simply because they are divorced. Divorce is simply more accepted in today's society.Education and age also seem to play a part in divorce trends. Couples who marry at a younger age (late teens/early twenties) have a higher chance of divorcing. It seems that couples with more education and stronger careers divorce less.Divorce MediationIn a traditional divorce, each individual would hire their own attorney to fight on their behalf. However, with divorce mediation, a highly trained mediator will guide the couple through the process together. Issues relating to the divorce are discussed in an open and more informal setting. The mediator is a neutral third party and can assist in facilitating the process, so the couple may negotiate fair and equitable resolutions to their issues. The mediator is a highly-skilled, impartial party who supports couples to move toward an agreement that best serves them and the couple's children.What are the benefits of mediation? Mediation can save time, energy, and money but more importantly, give the couple the opportunity to come to an agreement with dignity. Mutual respect before the divorce can have a trickle-down impact as to how the couple handles their new life post-divorce.If you are going through a divorce, contact our team of experienced Divorce Lawyers at Winkler Kurtz, LLP. With over 25 years experience, rest assured that our team will provide the most expert legal counsel available. Give us a call at (631) 928-8000 to schedule a consultation.​
Financial Disclosure in Divorce - Long Island Divorce Lawyers
Financial Disclosure in Divorce - What You Need to Know